Individual Lessons Scheduled by the hour from beginners to touring professionals. Lessons are $90 an hour and include a lesson uploaded to your email. Introductory package for new students is six lessons for $480. Two installments if you prefer; $270 for the first three and $220 for the second three. Please be aware that 24 hour notice of cancellation is required to avoid charge.

Group Lessons Each additional person $20.00. Larger groups priced according to size and time.

Clinics and outings The completely mobile video system enables email lessons to be made practically anywhere.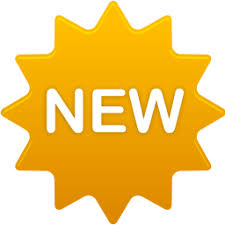 Online Lessons Introductory offer $45. Complimentary e-lesson for referring a new client. E-lessons include in-depth audio and video analysis using the latest golf-related technology with Jamie's personal touch. After more than fifty years teaching, working with and studying hundreds of great instructors -- coupled with this new technology --  Jamie is equipped as few others to give a comprehensive evaluation of your golf swing.

Every lesson with Jamie, in person or online, guarantees three things: He will show you exactly what you are doing, exactly what you need to do, and exactly what drills you need to do to feel the more efficient swing. Jamie believes the secret is to find out what you need to feel in order to do what you need to do. With time and proper repetition, improvement is all but inevitable.

Jamie's long-term goal is to help students work toward M.E.G.S.A. (most efficient golf swing attainable), but short-term needs and adjustments are also addressed.

As many golfers have learned, golf may be the only game you can consistently practice and get worse. That's why it's so important to practice smart, and Jamie's online lessons are a smart place to start.

It's simple to get started. All you need is your smart phone, camcorder, or tablet to film your swing (remember it's important to stabilize with tripod, golf bag or stabilizing device). For more information on creating a tripod holder for you phone click here. Amazon sells a low cost product specifically designed for this purpose. From there, record one swing down the line (directly from behind in line), and one full-body from the front view (parallel with chest). Recording device should be as close as possible while still capturing the entire club during the swing. Shutter speed should be set to the fastest-possible level.

Please indicate your target on the video so alignment can be discussed. Also indicate your miss patterns (slice, hook, etc.), current handicap, and what your goal is. If you include your cell phone number you will be notified when your lesson is available.
Swings should be e-mailed to jamie@jamiejacksongolf.com

Payment: Please indicate your credit card type, numbers, and expiration date. If you prefer, you may mail a check for $40 made out to Jamie Jackson. Turnaround time with your full analysis (often coupled with side-by-side video comparisons with some of the world's best players) is typically two or three days.
Gift Certificates If you have a frustrated golfer in your life that is tired of band-aids, this can be a wonderful gift.
Playing Lessons How well do you manage your game? Priced by the hour plus greens fee and cart.